Jungle Soft Play Set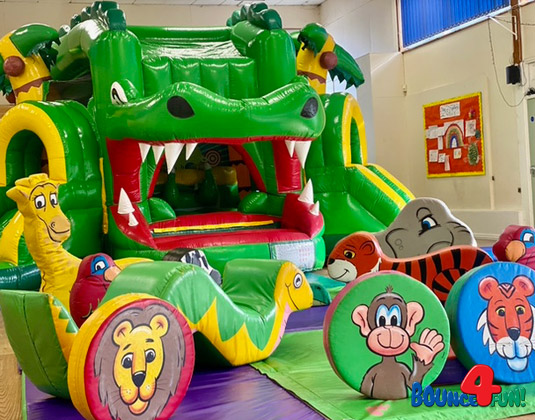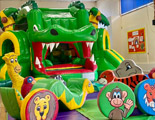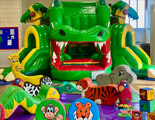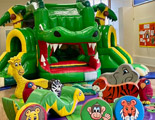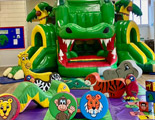 About this product:
The ultimate jungle/safari theme soft play set. This eye catching and truly amazing set has everything you need to cater for children from 6 months - 10 years.
The soft play section consist of various high quality themed shapes, the giraffe stands 4ft high on its own! We also include a matching theme ball pond for the children to sink into.
It gets better! We then add our amazing crocodile shooter bouncy castle. This is no ordinary bouncy castle, it has air cannons inside for children to fire balls onto the targets, with plenty of room to bounce around too.
This premium soft play set is completely bespoke so if you are looking for something a little special then this is it!
About this product:
Bouncy Castle - 20ft Deep 19ft Wide 13ft High
Soft Play Area - 10x10ft
Still unsure it will fit? Call us and we will guide you to the best venues.
Hire me - £250


click to check availability & book online!