Trevor The Puppy slide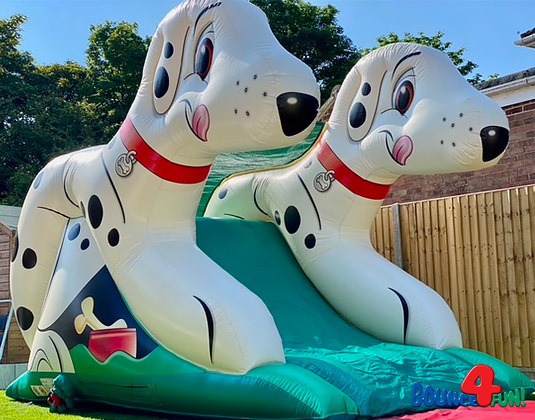 About this product:
We are very pleased to announce another new and I must say "very cute" addition to the Bounce4Fun inflatable family... So please welcome Trevor the one and only puppy slide!
Trevor is one cool looking inflatable slide, not only does he have the WOW! factor he will guarantee to keep the youngsters busy whizzing up and down the slide all day!
Due to Trevor being a cute little pup he will only be suitable for children up to the age of 8 years old.
He is the prefect size to fit into most modern back gardens and perfect for indoor hall hire (depending on ceiling height).
So we can safely say that if you are looking for something a little different to a bouncy castle then Trevor is the one for you.
Specifications:
Inflated size: 17ft x 10ft x 12ft
Hire me - £85


click to check availability & book online!