Interactive Play System - Shooting Gallery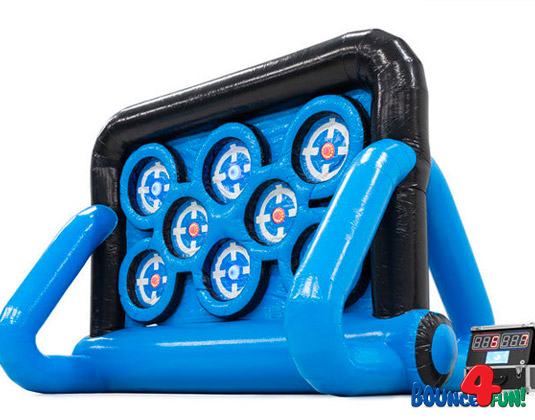 About this product:
Our interactive Shooting Gallery is a MUST HAVE. The idea is too compete against each other, the person who hits the most targets wins (the system doesn't lie).
The IPS system with interactive spots immediately shows whether you have hit your target by lighting up. This game will challenge your hand-eye coordination, endurance and competitiveness. As a result of its simplicity, the Interactive Challenge is awesome for all ages providing hours of endless fun!
Hire this Multipurpose Interactive Shooting Gallery with:
Gel Master Guns / Jelly Balls (latest craze)
Nerf Guns
Archery set
Footballs
And much more...
Our IPS Team Challenge is suitable for:
Family Fun Days
Office Events
Birthday Parties
Corporate Events
Team Building Events
Hire me - POA


call to check availability