NERF Wars Battle Zone!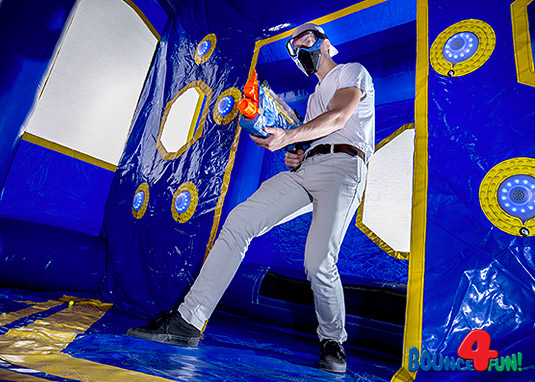 About this product:
Losing is not an option, so choose your team mates carefully. Ten players enter the battle zone each kitted up with high powered nerf guns, combat masks and interactive vests. You find your base amongst the inflatable bunkers then plan the best form of attack, remember the element of surprise!
Attack! Try and score as many points for your team as you can by shooting and hitting the lit target on your opponents vest - each time the target is hit it will turn into points and get transferred to the digital scoreboard-the team with the most points at the end of game are the winners. Think laser tag but Nerf War style!
Many classic games can be added to this interactive experience...
Capture the Flag
Hostage
Hide & Seek
And many more!
Check out the video below to see this game in action!
Call us - 07825 686 160
to check availability or make a booking