Roller Racers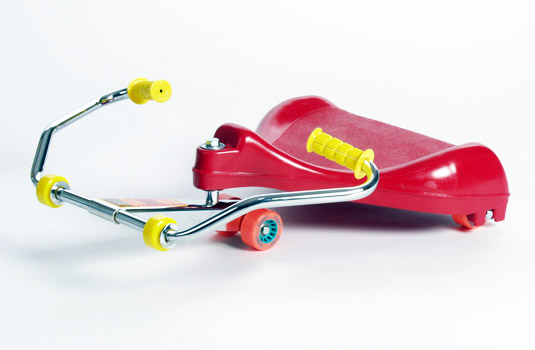 About this product:
Bounce 4 Fun brings the original Roller Racers to Basingstoke!
We offer the 5000a Amusement version which is built for commercial use and is used in amusement parks around the world.
How it works...
Simply sit on the injection-moulded seat, put your feet on the steel handle bars, hold onto the hand grips then swing the handle bars from side to side. This repeated movement will make the Roller Racer zip around!
Roller Racers are truly great fun and are sure to bring hours of entertainment to any childrens party or social event!
Specifications:
For children aged 3 - 12 years
Must be used on a hard, flat, smooth surface
Ideal for indoor parties!
Only available when hired with another product (bouncy castle or inflatable)