Jenga giant game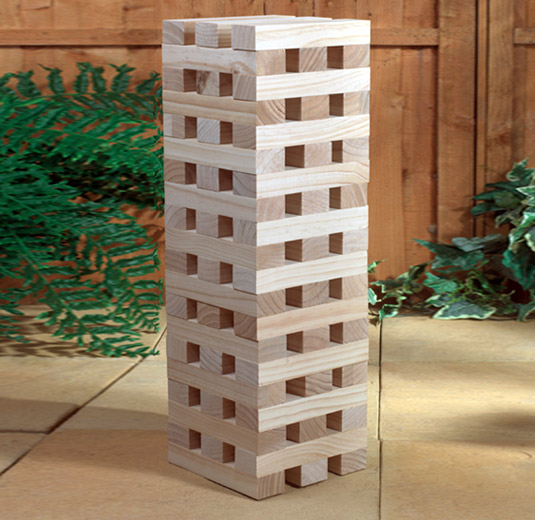 About this product:
The original high tower game of true skill which the whole family can enjoy.
To play you build a tower out using the giant Jenga blocks and then players take turns removing a piece and add it to the top without making the tower tumble.
The player who causes the Jenga tower to collapse on their turn is the loser!
Perhaps add some spice to the game by making the loser face a forfeit? This can be agreed by everyone at the start of the game.
Only available when hired with another product (bouncy castle or inflatable)