Magical Snow Globe Photo Booth!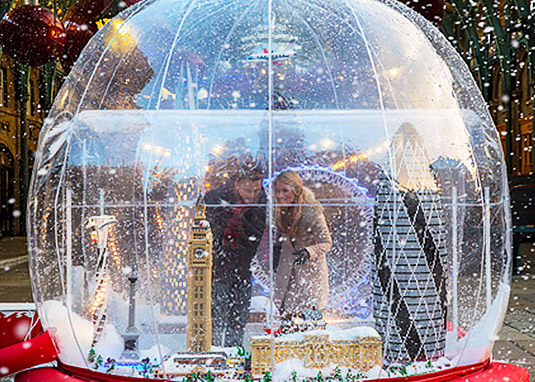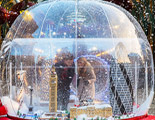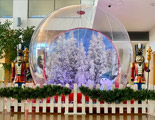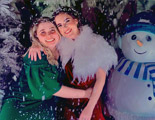 About this product
Do you remember those little snow globes that we all use to shake and shake just so we could watch it snow around the objects inside? Well... Bounce 4 Fun can now bring the magic to your christmas event by miniaturising all your guests and popping them inside a snow globe - ok, we're only joking, but we can offer you a magical snow globe capable of fitting real sized people in!
We invite you all to take a step inside our giant snow globe, once inside you will be greeted with our wintery forest background and authentic festive props which will really offer you your very own winter wonderland experience, here you will have the chance to pose for pictures with your friends and family in your very own snow globe photo booth! For extra laughs you can also try on the random festive props inside! But that's not all... Every visit will come complete with a 6x9 high resolution photograph, which will be printed instantly for you to take home and remember your magical experience.
Let it snow...
Our magical globe is the only inflatable snow globe that will come complete with a continuous SNOWFALL! It's top secret design means no snow machine is needed inside to blow the snow around, So when inside it will actually feel like snow is falling from the sky above - amazing!
Clever stuff...
The magical snow globe is fully inflated by using a unique registered design structure and as a result our magical globe does not require stages, platforms or support poles to function. Which means this very clever design is in actual fact the only snow globe in the world that remains fully inflated when customers walk in and out, this unique design even has wheelchair access!
Make an impact...
With custom snow globe and photograph branding available this will be a great way for organisations / businesses to spread their Christmas wishes and advertise in style!
Hire Me...
Our standard length of hire is normally 4 hours but we can offer single day/long term hire as this will certainly make a great centre piece at any event. We will also travel throughout the UK with this product! If you have a general enquiry please contact us and provide us with your event requirements and a member of staff will be happy to provide you with a FREE QUOTE.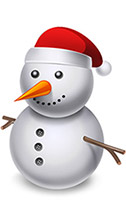 Great for...
Corporate events
Shopping centres
Weddings
Festivals
Private parties
Christmas parties
Sporting events
Team building events
Theme parties
Exhibition and trade shows
Call us - 07825 686 160
to check availability or make a booking