Peter's Pirate Adventure bouncy castle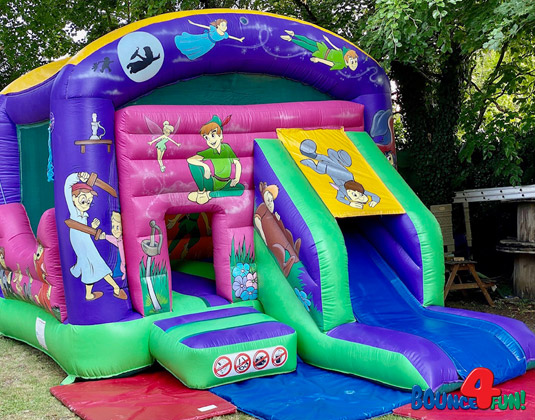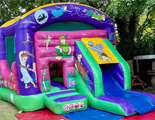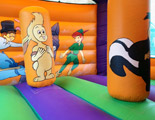 About this product:
This colourful bouncy castle is beautifully decorated inside and out with the classic, ever popular children's story of Peter Pan!
The enclosed style of castle has proven to be very popular with children as they can treat it as a den and hide away from the parents!
Parents need not worry though as this castle has large netted windows on both sides so the children can be viewed at all times.
To add even more fun our Peters Pirate Adventure castle comes with some added extras. There's Biff 'N' Bash inside and to top it off a slippery slide is also attached.
The bright, unisex colours make it perfect for both boys and girls.
Specifications:
Inflated size: 14ft x 20ft x 12ft!
Hire me - £130


click to check availability & book online!