Fortnite bouncy castle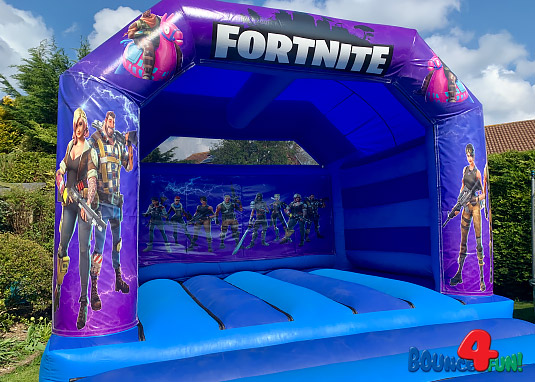 About this product:
Fortnite!
Parents, we are sure you are well aware by now that Fortnite has taken over your child's life! It's the first thing they do when they get back from school and no doubt it's the last thing they turn off before they go to bed.
If you ever wonder why your child stands there and dances in unusual ways then don't worry, they are not going mad, they are just mimicking the many Fortnite dance moves involved in the game!
So if you want to be voted for parent of the year then this is the bouncy castle to hire for their next birthday!
Specifications:
16ft x 16ft x 13ft (W x L x H)
Shower / Sun cover
Only suitable for under 12s
Hire me - £95


click to check availability & book online!