Disney Assault Course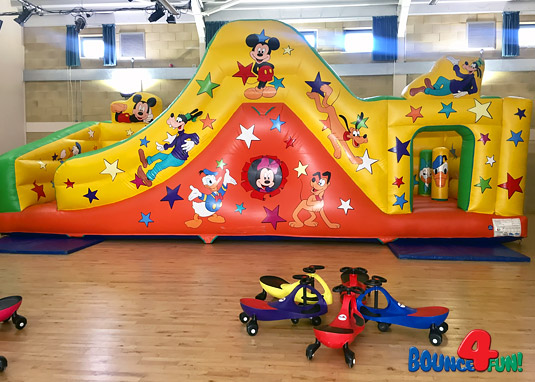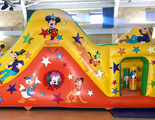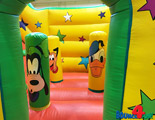 About this product:
Our new Disney Assault Course is beautifully hand painted with all the original Disney characters - Mickey & Mini Mouse, Goofy, Donald Duck and Pluto!
The children enter the play centre to be greeted with more Disney pop up inflatables also know as biff and bash, after they have finished bouncing around in this section they then have to look up to climb the soft steps leading to the 7.5ft high platform slide, once to the top of the platform then there's only one way down... Parents can watch their children whizz down with the biggest smile on their face, then run around and do it all again!
Designed for under 10s only this will be a great centre piece for any private occasion or corporate event.
Specifications:
Inflated size: 13ft x 32ft x 12ft
Hire me - £195


click to check availability & book online!