Foosball Table Football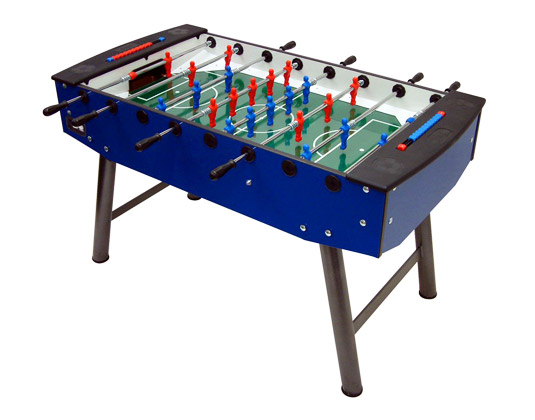 About this product:
Foosball, or table football as it is more commonly known is a fast paced, high action game to be enjoyed by both adults and children.
Our foosball table can be played by 2 or 4 players and is a perfect choice to liven up any event, birthday, party, conference, team building day and a host of other occasions.
Our professional foosball table is built by FAS who are considered to be one of the best in Europe so when you hire from Bounce 4 Fun you know you will be geting the best products out there!
Specifications:
Recessed goals
Heavy duty, pro quality build
Telescopic bars
Open top with glass high speed 'playing surface'
Indestructible Red Vs Blue players
V-feet players provide superior grip and ball control
A discount will be given to any giant game when hired with an inflatable.
Only available when hired with another product (bouncy castle or inflatable)